Introduction: TriPad - IPad Concept Speedart
The triPad, the latest in Apple Technology, coming soon to stores near you! Just kidding!

So basically, this is a concept art I decided to do, using Photoshop CS6. I thought of the idea when I was joking around with my friends and the topic of those fake iPads came up in conversation. I made the (terrible) joke of it being called the myPad, then immediately thought of a triPad, a triangular shaped touchscreen computer tablet!

I also decided to make a speedart (timelapse) and I uploaded it to my personal graphics channel. And incase you didn't catch the giant banner on the video, my Youtube is www.youtube.com/zonedarts

I hope you enjoy, and please rate, comment and subscribe if you like my work!

PS. I sell graphics, incase anyone reading this ever needs some work doing!(Yay, free advertising!)

Here is an image of the final product: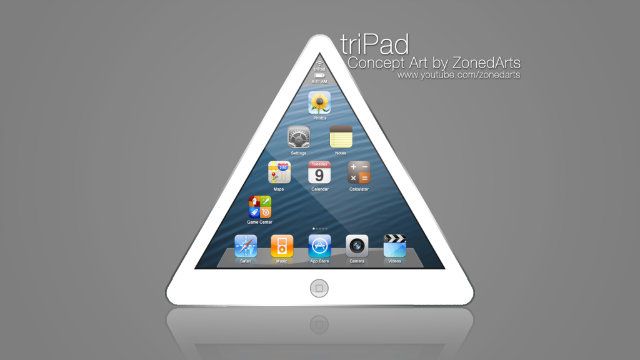 Teacher Notes
Teachers! Did you use this instructable in your classroom?
Add a Teacher Note to share how you incorporated it into your lesson.
Participated in the
Instructables Design Competition